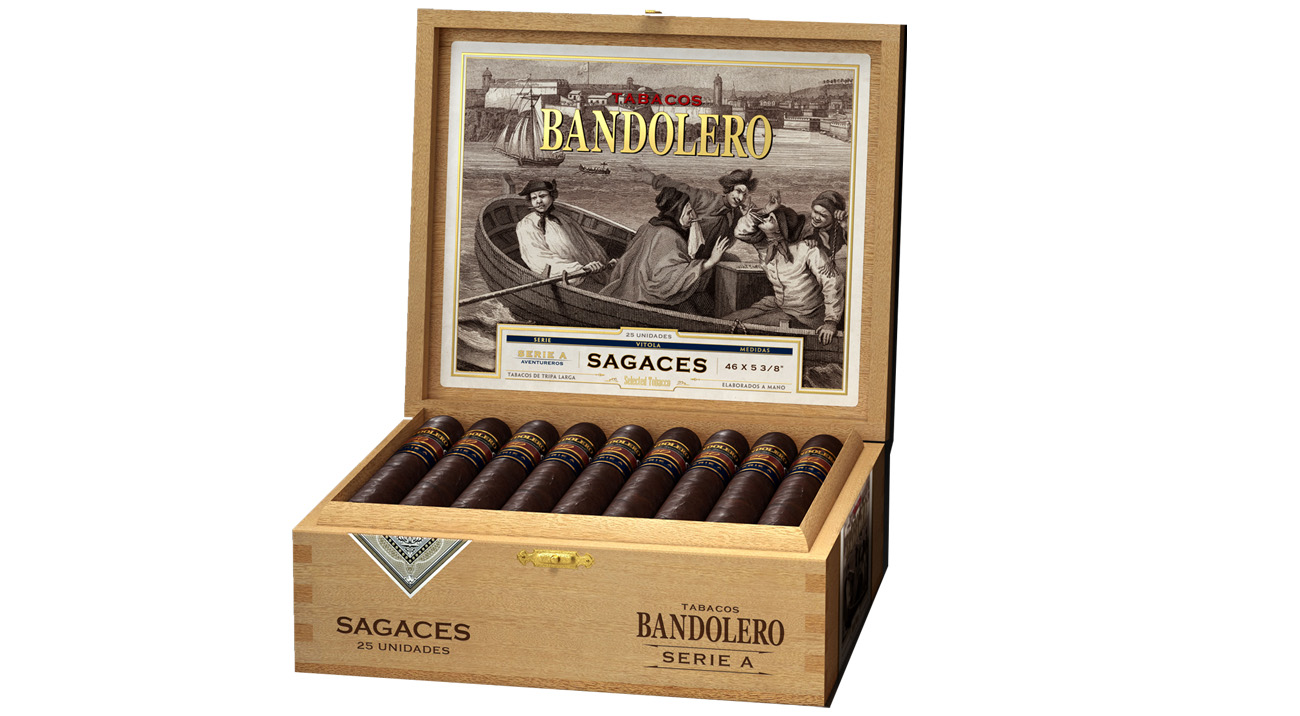 Bandolero Aventureros
Cigar history has followed a difficult path between crime and pleasure. Between 1717 & 1817, the Spanish Crown prohibited cigar production and although its precious Cuban leaves were growing on the other side of the ocean, the "puro" cigar rolling that we all know today, could only be done at the Sevilla Royal Factory. Such absurd entitlement, and this monopoly, led to an increase in the price of tobacco that led to the birth of the Bandolero. The Bandolero was an intrepid figure who bootlegged tobacco leaves and rolled them in other countries, which led to an excellent price and authenticity, dressed with the charm of what was then forbidden.
Serie A
What should you expect from a Bandolero Aventureros?
With a dark and oily Ecuadorian wrapper the Aventureros line offers a fuller-bodied experience than the other blends. Warm black pepper and notes of plums become dominant. Cocoa joins the mix with the occasional earthy points. The retrohale serves up some sweet oak and the addition of a strong espresso.
Serie A

DETAILS
Wrapper: Ecuadorian
Binder: Undisclosed
Filler: Undisclosed &
Peruvian Seco
Box: 25 Cigars
VITOLAS
Salvajes: 4 1/8 x 50 – 2 Years Aged
Audaces: 4 1/2 x 54 – 2 Years Aged
Osados: 5 x 42 – 2 Years Aged
Sagaces: 5 3/8 x 46 – 2 Years Aged